New design, faster performance
We've completely redesigned our DealerCenter Mobile app to provide you with a faster, easier-to-use app, packed with more features than ever before! Here's a look at some of our newest features:
Redesigned Home Dashboard
Our new dashboard helps you stay organized on-the-go. Quickly view your to-do list, appointment calendar, inventory statuses, Autocheck vehicle history reports, and more, right from your home page! With this new tool, admins can easily keep track of employee progress by filtering to view the tasks assigned to a specific rep.
If you would prefer your home screen to default to a specific section, such as Inventory or Customers, you can easily update your preferences within your settings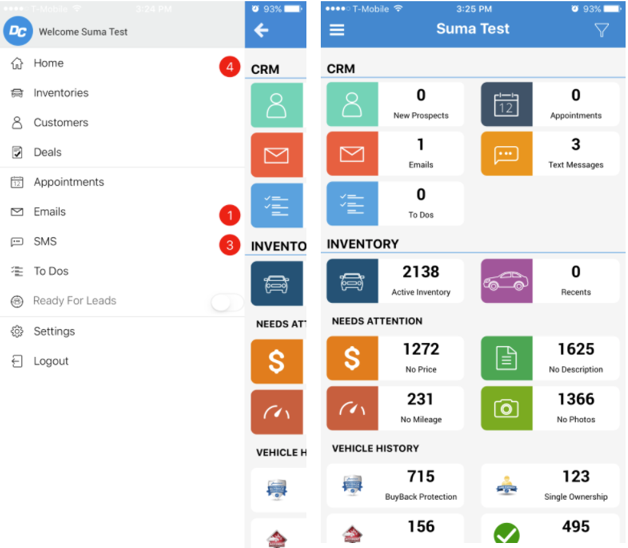 Brand New To-Do List
With our new color-coded To-Do List, you can easily manage all your tasks on-the go. Add notes, edit task due dates, complete tasks, and more—right from your phone! Swipe left on any task to quickly complete or cancel it.

Stick with our default view to see all your Pending Tasks, or edit your filtering options to view tasks by due date, task status, or task owner.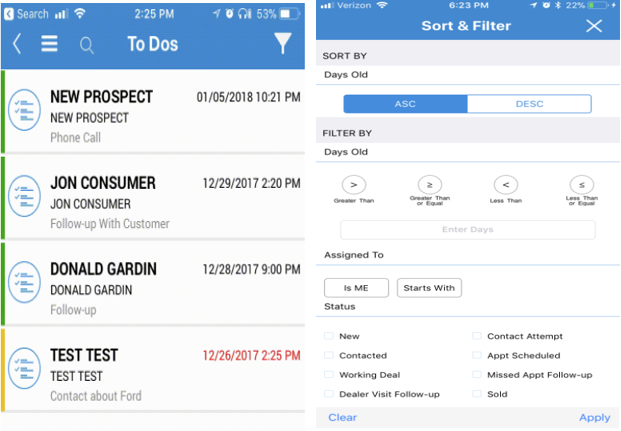 New Inventory Management Features
It's now easier than ever to manage your inventory from our mobile app! Upload inventory with our VIN scanner, get book values, view Vehicle History Reports, and send inventory to your listing sites—all in a matter of seconds.
New settings & features include:
Ability to change default book tab selection (e.g to trade book or wholesale)

Ability to view NADA auction values

Advanced inventory editing for features such as int./ext. color and special pricing

Advanced inventory filtering options

New "History Reports" Section to quickly view Autocheck Scores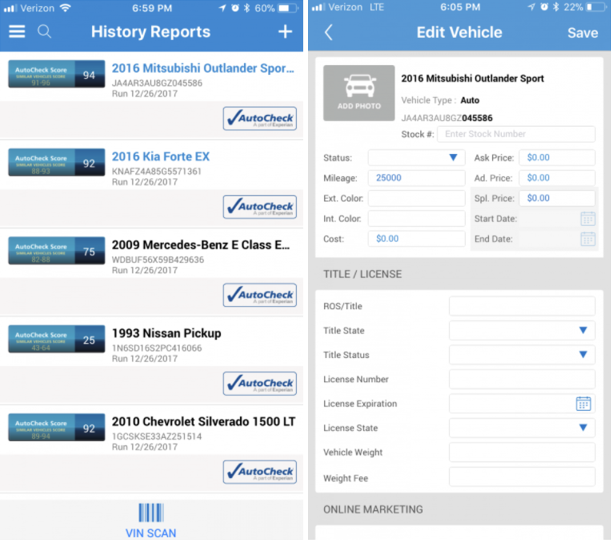 New CRM Tools and Features

You'll find tons of brand new CRM tools & features inside our Mobile App!

You can now:
Upload customer files
Schedule appointments
Add new activities
Check customers in*
To use our new features, just click the three dots on the top right of any customer record. You can now also just click a customer phone number, or the SMS symbol, to launch a call or new text.

We've also placed shortcuts within our menu to help you quickly view your appointment calendar, SMS messages, and emails. We've even included advanced filtering abilities to help you sort through it all!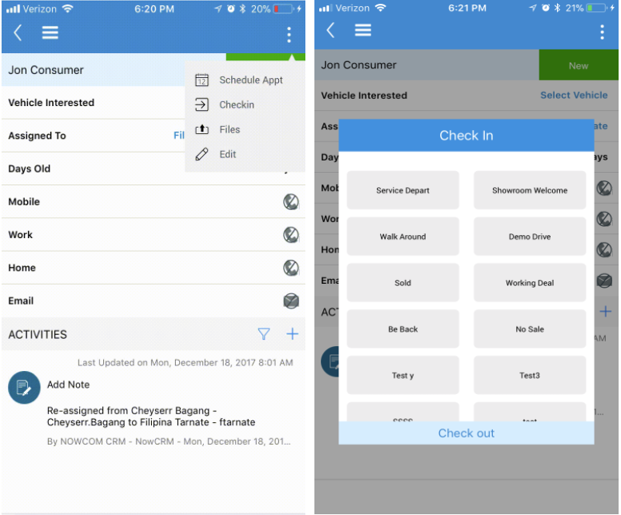 *Call recording and customer check-in are available with CRM Pro

Together with our existing features of Drivers' License Scanning, VIN scanning, and SMS & Email Messaging, our Mobile App is the most advanced app on the market!


* This blog post was originally published on 12/13/2017 on dealercenter.com