Find the inventory that you want, without running around at the auction!

With our new Auction Run List feature, it's easier than ever to search upcoming auction sales, research vehicles, create custom wishlists, and more. We gather inventory from both online and in-person auctions so that you can search for and acquire the inventory you're looking for.
Multiple Search Options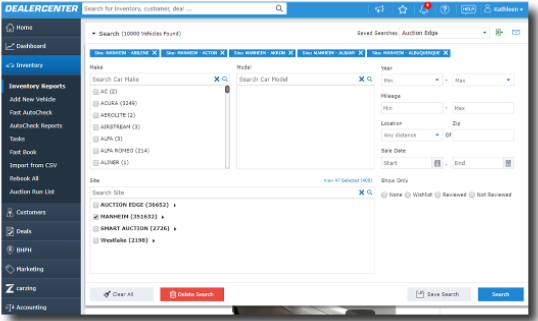 With our advanced search functionality, you're able to find the exact inventory that you're looking for.

Search for the vehicles you want based on multiple options such as:
Date

Auction Name

Vehicle Details

Vehicle Distance

& More!
You can quickly export or email your search results to anyone, right from the Auction Run List. You can also save your search and receive emails whenever new vehicles are added that match your search criteria!


Detailed Search Results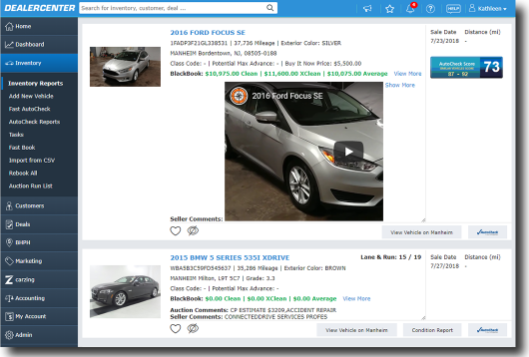 We'll give you the most detailed inventory results available! You'll see information such as:

Year, Make, & Model of the Vehicle

Auction Name & Auction Grade

Run Number & Lane (if at physical auction)

Sale Date

Distance

AutoCheck Score

Book Values

& More!
Some vehicles will even have links to the original listing or the condition report. With our custom wishlist feature, you can quickly add vehicles to your wishlist to come back to later.

For more information, just click into the vehicle to view a full breakdown of the build & equipment, as well as any comment from the seller. You'll also be able to view a list of customers that have the same type of vehicle added into their wishlist settings.

Mobile App Enabled




Our mobile app includes full functionality for our Auction Run List!

Search for vehicles on our mobile app, or quickly pull up your wishlist when you get to the auction—it's all easy to do via the mobile app homepage!


Free Demo

Ready to start using our Auction Run List? Contact us today to get a free demo!
*This blog post was originally published on 01/17/2019 on dealercenter.com