Learn more about your target market can help your dealership grow through our helpful tips!

So you've done all the hard work and now you're a licensed, insured and bonded dealership with a great location. Everything is set and you're ready to sell cars right? Not exactly. You still need the right cars!

In this highly competitive automotive marketplace, your inventory is what's going to make or break you. The last situation you want to find yourself in is having a lot full of cars that no one wants to buy.
As a new dealership, you'll need to take into account evolving industry trends. For example, there has been an increased demand for crossovers recently. In October, 62% of new vehicles sold were a light truck (SUVs, pickups, and vans), which was the highest point in history. As a result, cars are becoming a harder sell, spending a longer time on dealership lots, and requiring more aggressive incentive programs. Staying on top of these changes to keep your inventory aligned with market demand is critical.

One way to stay on top of the latest trends is to study the market on key sites such as Craigslist, Autotrader, Cars.com or Cargurus. By gauging the advertising price of your competitors, you can learn the general asking price for specific vehicles in your area, and which makes/models are hot.
Using market data to inform your decisions will ensure that your dealership is aligned with the latest market and seasonal trends and has the right cars at the right price. Once you've done some preliminary research in your area, you should make a shopping list of cars and trucks that you are planning to have in your inventory.
After you've narrowed down your list, keep in mind the prices that they sell for from your research and map them out on a spreadsheet to track your findings. When you end up going to an auction to stock your inventory, you can quickly refer to your pricing spreadsheet to see if there is room for profit.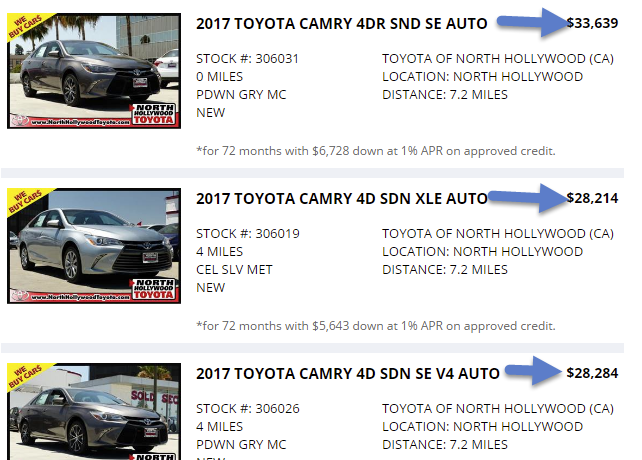 In general, car listing sites are a great tool that can let you know how you've priced your car relative to similar makes and models in your area. In addition, Autotrader, can grab your inventory, analyze the price and provide you the scarcity index to show how popular your car is.
By utilizing listing sites, you can get a realistic idea of what cars are priced for and other important business data that can help you get established.

The majority of your homework can be done for free, it'll just take some time to do the research. Knowing your price compared to market will help you get noticed, and having quality vehicles will help you sell more cars. The used car space is a competitive one, and learning more about your target audience and key market trends is key to being prepared and making more profitable deals.
* This blog post was originally published on 01/13/2017 on dealercenter.com